Featured in Product Magazine
I'm featured in issue #5 of Toronto's, Product magazine.   Click through to page 19 to read the article: 
4 tags
4 tags
The Man Who Made Justin Bieber via The New Yorker →
Interesting read on Scooter Braun, manager of The Biebs. 
12 tags
Rihanna 777 World Tour - Toronto
Thanks to some lovely pals, I got a chance to see Rihanna's 777 World Tour at The Danforth Music Hall in Toronto. She's hitting 7 countries in 7 days and playing in small venues to promote her new album, Unapologetic. The Danforth probably holds about 1,000 people. It was crazy to see one of the biggest pop stars in the wold in such an intimate setting. So intense and fun. To put it...
5 tags
9 tags
Fave Free Things to Do in Boston
I went to Boston for the first time in April and it was great! There is basically one free thing you need to do while in Boston, and by doing it, you will experience many things for free, I'm talking about The Freedom Trail. Every city in the world should have something like The Freedom Trail, it's so genius, but simple. It's literally a red line painted on the sidewalks and...
6 tags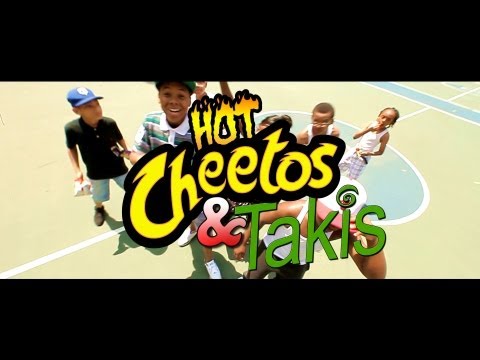 10 tags
United Airlines loses a 10-year-old
So normally I try not to post negative things, but this is just too ridiculous! My own personal travel experience with United has been horrible on a consistent basis. But at least they didn't lose me when I was 10!  'Airline Loses Couple's 10-year-old Daughter' via CBC I'm glad to say since all my free United money (from all their royal screw ups) ran out, I have...
16 tags
Fave Free Things To Do In Calgary Area
I'm originally from Calgary, though I've also lived in Chicago, Houston, Ottawa and Toronto. I recently went to Calgary to visit the fam, and it made me think about some of the great free things to around that area… The Mountains!! View from the car on the way to Canmore August 2012 This majestic rocky mountains are the best part about Calgary and the surrounding areas, and...
10 tags
Fave Free Things To Do in Los Angeles Area
Ok, so I really could go on with this list for awhile since there is so much happening in LA and the surrounding area, but I've tried to narrow it down to a few of my fave freebies. Griffith Park and Griffith Park Observatory Griffith Park has some great trails, and amazing views of Los Angeles and the iconic Hollywood sign. The Griffith Park Observatory has some of the best views and you...
5 tags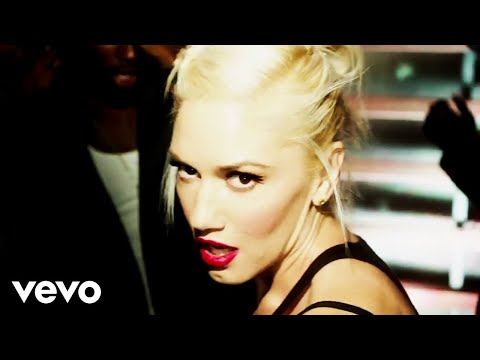 When I see the mockup for a long awaited album...
and it's just a generic photo of them whathappensinthemusicbiz: I'm like
10 tags
Fave Free Things To Do In Algarve Portugal!
The Algarve region of Portugal is one of the most beautiful coastal areas I've had the pleasure of travelling. Basically it covers from Lagos to Tavira with lots of amazingness in between. Check out a map of the area. I was lucky enough to stay in Albufeira in early 2012 and check out many of the surrounding areas. Beaches! Literally one of the most beautiful beaches I have ever seen has...
When an artist says they want it to happen...
hahahaha so true! whathappensinthemusicbiz: I'm like (good luck with that) Thanks for the idea submission AA! (I love finding sweet Dwight gifs)
When someone wants to brand an artist as "edgy"
I love this entire tumblr, but have definitely personally experienced this one before! Music industry pals if you haven't checked out this tumblr blog yet, do yourself a favour and do, so accurate. haha The music industry has made me hate the word edgy. whathappensinthemusicbiz: I'm like
7 tags
Fave Free Things To Do In Sydney, Aus
It's been a few years since I had a chance to visit Sydney, Australia, but it was one of my fave stop offs on my 2007 Australian tour. What are your fave free things to do in Sydney? Manly Walks Probably one of my personal all time fave free things was a walk around the coastline of Sydney suburb, Manly - so breathtaking! You can easily get to Manly on one of the commuter ferries...
8 tags
Fave Free Things To Do in Vancouver
Travelling does not always have to cost a ridiculous amount. I'm going to be posting some of my fave free things to do in cities around the world. This week is Vancouver - one of my favourite places to visit, such a beautiful city! Freebies in Van City: Stanley Park A walk around the sea wall in Stanley Park - some of the most beautiful scenery in Canada and a great way to spend an...
7 tags
My NXNE Highlights on Out Is Through →
What a week! Finally recovering from the NXNE/ MMVA week of madness. Check out some of my NXNE highlights on the Out Is Through blog! Had a great time checking out bands like A Place To Bury Strangers, Army Girls, and Goose Hut. The highlight probably came on Saturday though with The Bright Light Social Hour at the Gladstone. So much fun! Saturday highlights coming soon… Thursday...
6 tags
Fave Free Things to do in Cities Around The World
Awhile ago a friend of mine who works for En Route (Air Canada's magazine) asked for ideas of free things to do in cities around the world and it got me thinking. I've travelled a fair bit and I am a big bargain hunter, so I always try and do fun stuff on the cheap when I'm travelling. I'm going to start posting some of my fave freebies from around the world here. Do you...
6 tags
5 tags
3 tags
How I feel some mornings haha
whatshouldwecallme:
5 tags
12 tags
6 tags
4 tags
6 tags
liveitloveitownitcrg-deactivate asked: for the melting crayon thing how do you get the crayons to stay on the canvas? is it just glue or what?
4 tags
Lost: One Brain, Please Return To Owner
I'm beginning to think I took my stupid pills yesterday, or that something's in the water because since yesterday morning I've done so many brainless things, it's starting to get ridiculous. Dear friends - did one you drug me or something? haha Ashley as an idiot incidents thus far: - Walking into doorframes in my own apartment. They just come out of nowhere I swear! -...
8 tags
Arcade Fire Sprawl II - Interactive Dancing Video! →
They did it again! Arcade Fire one-upped their Google Earth interactive video (The Wilderness Downtown) with the ineractive dancing video for Sprawl II (Mountains Beyond Mountains)!! You actually have to dance (or wave your arms like a crazy person) in front of your web cam and it controls the speed of the characters in the video, so amazing! Can't wait for the youtube videos of how...
5 tags
4 tags
THRICE: An announcement from Dustin →
Bummer….good thing I saw them in Toronto a couple of weeks ago. Hopefully I'll get out to a show on this last tour! This decision is totally understandable, best of luck to all the Thrice guys :) officialthrice: Thrice is not breaking up. If nothing has broken us up by now, I doubt anything ever could. However, we will be taking a break from being a full-time band, and the...
6 tags
10 tags
YouTube as a retailer of merch, music & tix!
Saw on Digital Music News today that YouTube is announcing plans to allow artists to sell merch, music and tickets through their YouTube channel. They're partnering with TopSpin for merch, Amazon and iTunes for music and Sonickick for tickets. Full announcement is on Thursday. Very cool, interested to see how it actually all works :) Anyone got any insight yet? via Digital Music News and...
10 tags
11 tags
Music Company Looking For a Digital Marketing...
I am looking for an intern - do you like the interweb, and do you know how to effectively Google? Apply within! (Job is in Toronto) tanjola Brand Partners LP is hiring a digital marketing intern to assist in marketing initiatives for our music artists and brands online. This position would be responsible for executing various digital viral campaigns via social networks, blogs and tastemaker sites....
5 tags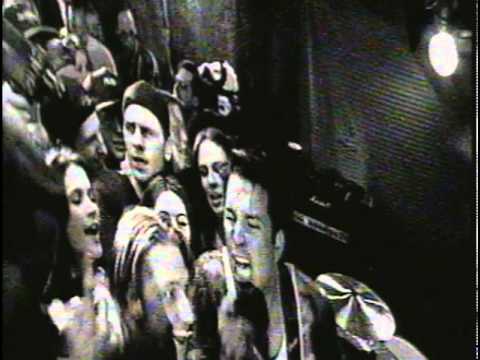 5 tags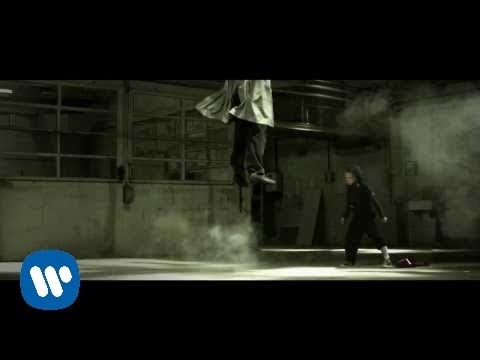 4 tags